Lucky Heart Sterling Silver Necklace 💖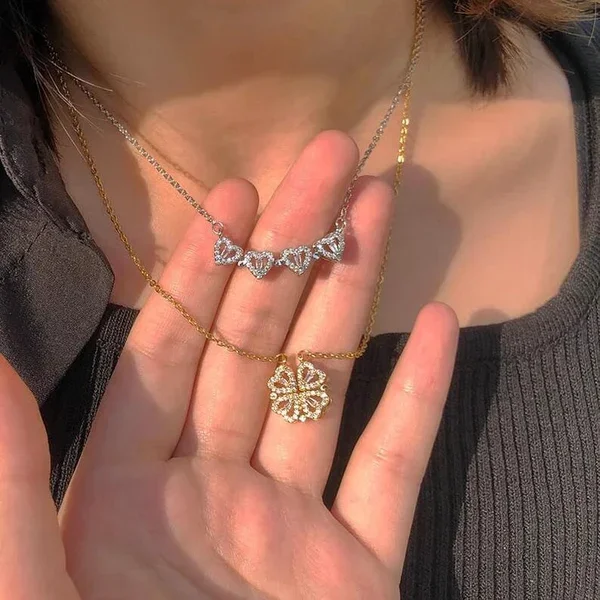 Lucky Heart Sterling Silver Necklace 💖
🎁SURPRISE HER TODAY! 💖A gift that She will treasure for a lifetime!
--Designed for every lucky you
--Handmade with lucky
--Each necklace is inlaid with 60 pcs natural zircon crystals
When she open it, Her luck will come
The Lucky Heart Necklace is a symbol of luck, good fortune and protection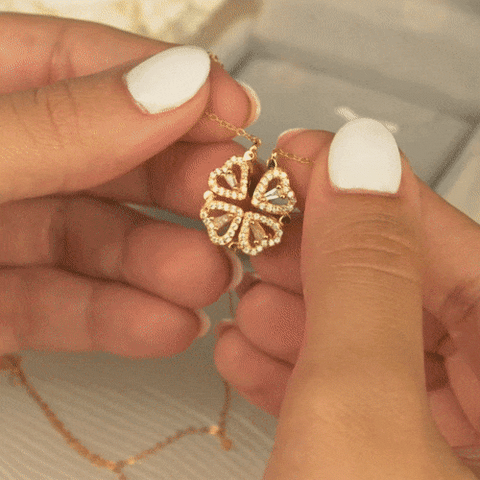 💖 Pretty Hearts or The Lucky Clover? 🍀
🍀"Four leaf"clovers, each leaf means something different: the four leaves represent faith, love, hope and luck.
💕 One necklace with two way of wearing:This necklace has two design in one necklace,open with 4 heart,but closing is a four-leaf clover,perfect pendant necklace for lady who has difficulty choosing.
Handcrafted with S925 silver and finished with shiny Zircon Crystals, Clover Hearts Necklace adds elegant and sophisticated look to any outfit